HELPING HANDS
education Scholarship
Education is a tool for development of an individual, community, and the nation. It is the foundation for a better future. It is an empowerment to make choices and emboldens the youth to chase their dreams.
Help financially in education for students who need it as our terms through different sponsors & NGO's.
Our trust helping hands support team believes that integrity is our key to success. We will show through our actions that we are competent, trustworthy, supportive, and caring. Our trust will always respond to an education request that comes from a much-deserved candidate with Low Economic Background, Parentless / Single Parent-Child and physically challenged students etc.
Our Trust Request Selection Criteria:
The beneficiary should satisfy 3 or more clauses to be eligible for financial help from our trust. However, the Academic support team decision will be the final one on helping a beneficiary through selection.
Clause 1: Single Parent (OR) Parentless student.

Clause 2: Low economic background (income up-to 1Lakhs PA).

Clause 3: Topper or First rank holder (Applicable to Division, State, District rank holder in SSLC and HSC).

Clause 4: First graduate in the Family/ First generation learner.

Clause 5: Especially challenged persons (Physically challenged, Visually challenged, Deaf and dumb etc.)

Clause 6: Special category (Both Confidential like Terminal illness and Non-Confidential like Transgender and child laborers are also eligible)
Exceptional cases such as visually challenged or physically challenged will be provided exemption on the eligibility criteria.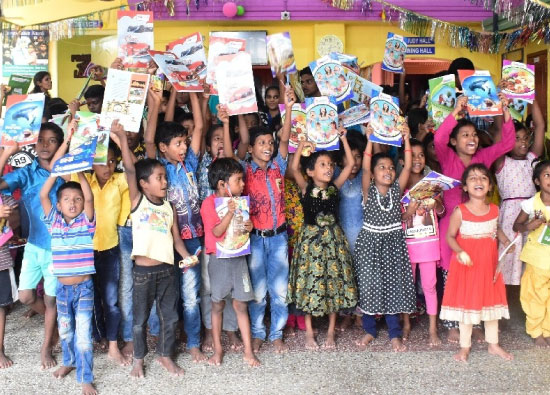 The Process followed in identifying deserving students:
Student scholarship application verification and filtration based on criteria.

Online verification through telephone

Direct verification to the student home and the Institution for document and a student reality check.

Fundraising based on Institution fees is bonafide.

The Cheque will be issue in the name of the Institution for the student.

Connecting student with the Career Guidance team and monitoring the student development and follow-up.
To the Sponsors (Together We Can)
With all your kind support we can lift up many deserved candidates to chase their studies and dreams. You are always welcome to sponsor/donate for an education request that goes on in our trust