FOOD SHARING – அன்னம் பகிர்வோம்
Let's join our hands together to make a new society, help others.
We pick up excess food from individuals, weddings, restaurants, functions and donate it to the hungry. At the same time, we encourage people not to waste food at all.
Globally, human beings produce enough food waste to feed 3 billion people: over 30% of the world's food supply is wasted. In 2011, United Nations Secretary-General Ban Ki-Moon noted that there is enough food in the world, yet millions are still starving – and unless we take action, it will devastate our planet.
"Everybody is waiting for somebody else to take action."
"If every single human being on this planet had enough food, it would change our societies. It would stop wars, put an end to suffering and even change the course of human history."
Most people don't realize how much food they throw away every day — from uneaten leftovers to spoiled produce. About 94 percent of the food we throw away ends up in landfills or combustion facilities.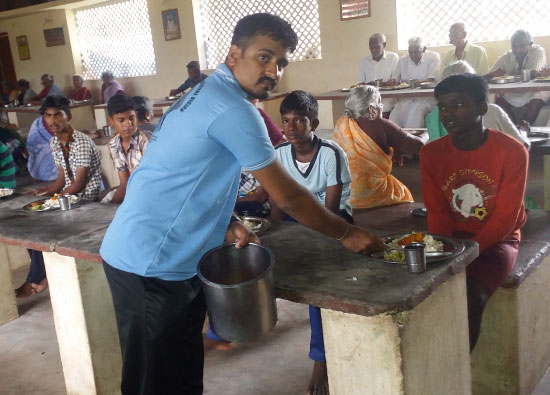 Our Motto:
Collecting extra food from the house functions such as a wedding, birthday and distributing it to the needy people.
If you guys inform us regarding the extra food in and around your area, our volunteers from the respective area/districts will come and collect the food from you and distribute it, and share it with the needy people.